Resolution of July 9, 2020, of the Directory of the State Aviation Safety Agency, publishing the Operational Guidelines for the management of air passengers and aviation personnel in relation to the COVID-19 pandemic.
1. BEFORE YOU ARRIVE AT THE AIRPORT
Objective: Reduce the chances that any passenger with COVID ‐ 19 compatible symptoms will arrive at the airport and ensure that passengers arriving at the airport are aware of the established preventive measures.
2
CONSIDERATIONS FOR MANAGING PASSENGERS AT THE AIRPORT
Objective
Reduce the risk of transmission of the virus from asymptomatic potentially contagious passengers.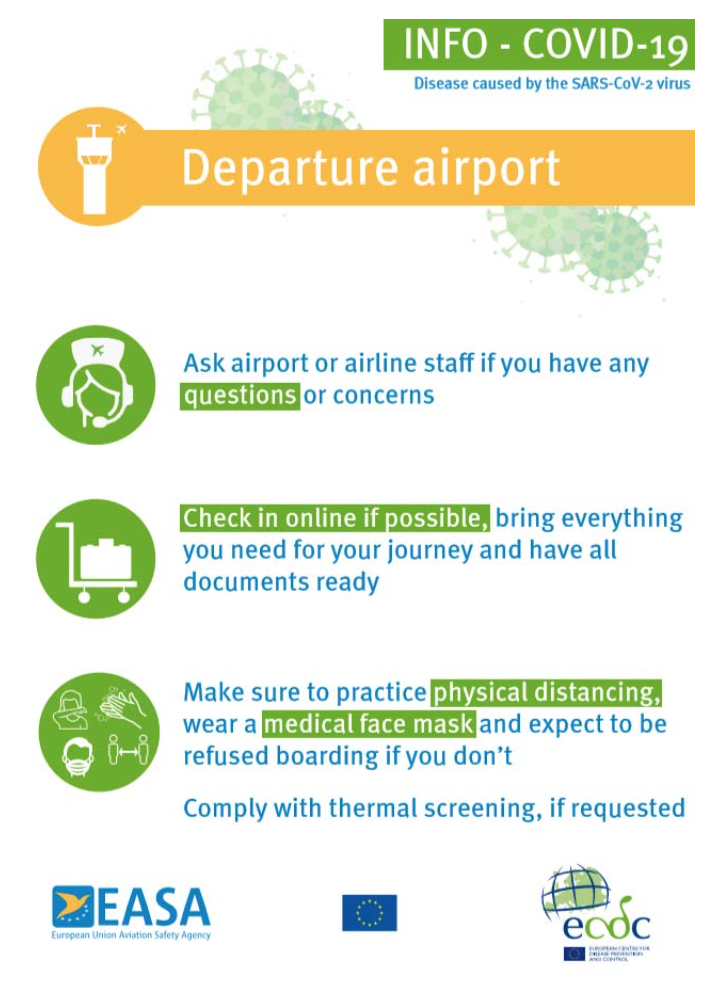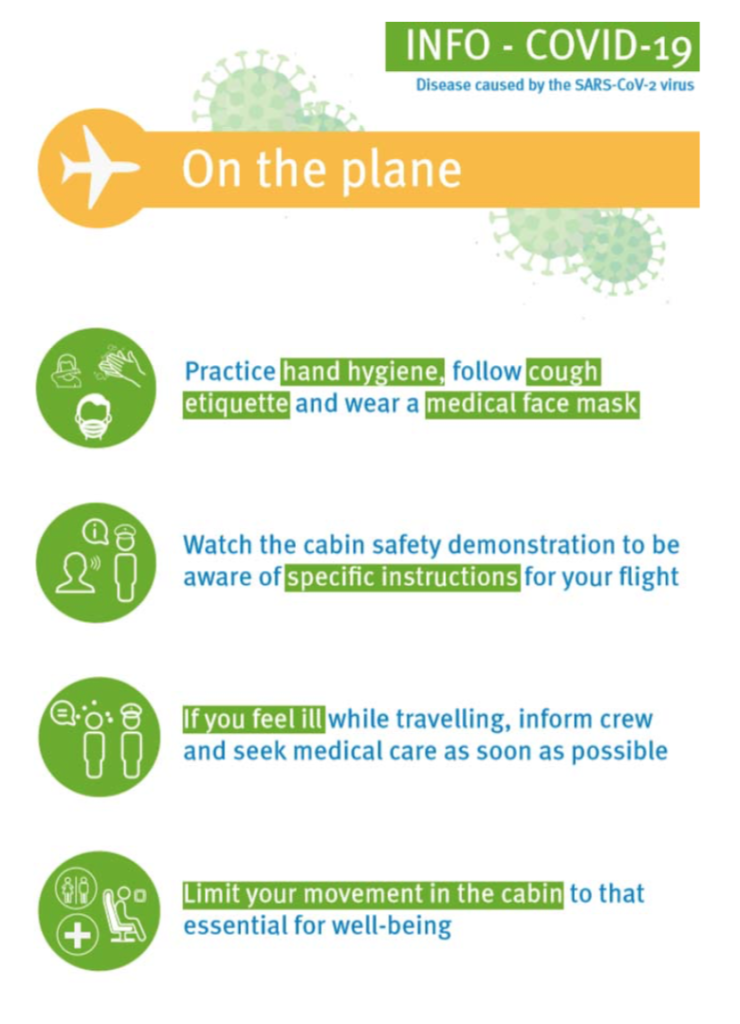 3
PASSENGER MANAGEMENT ON BOARD THE AIRCRAFT
Objective
Reduce the residual risk of transmission of COVID ‐ 19 on an aircraft, in the event that an asymptomatic passenger is on board.
4
MANAGEMENT OF ARRIVAL AND TRANSIT PASSENGERS
Objective
Reduce the residual risk that, if an infected person had been on a flight or at the airport, they would infect other passengers at the arrival airport and / or in the destination region.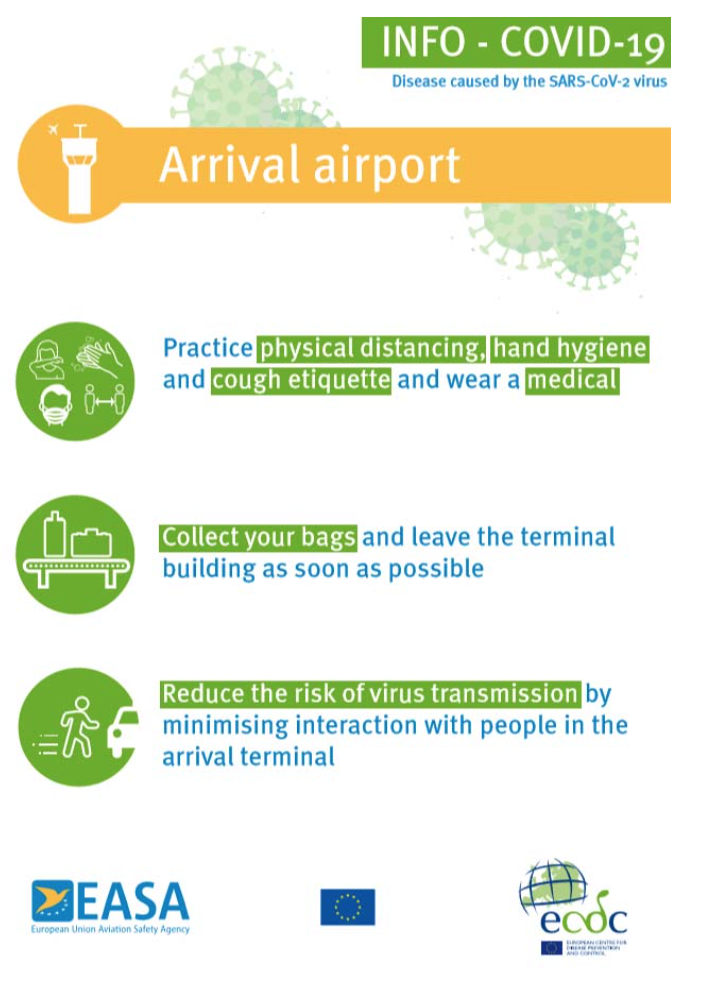 1) OBLIGATIONS OF AIRPORT MANAGERS
(Download the full report to have the complete version of each of the following points.)
Regarding access to terminal buildings.
Regarding the installation of protection, cleaning and hygiene devices and other measures in the infrastructure.
In relation to the distancing of passengers and other personnel who provide services at airport terminals.
In relation to the information provided to passengers and personnel who provide service at airports.
Regarding the coordination and establishment of procedures with other agents.
Regarding the application of alternative compliance measures.
2) OBLIGATIONS FOR AIRLINES AND OTHER AIRCRAFT OPERATORS
(Download the full report to have the complete version of each of the following points.)
Regarding the installation of protection, cleaning and hygiene devices and other measures on board
In relation to the treatment of passengers
In relation to the information provided to passengers and personnel providing service on board
Regarding coordination and procedures
Download the full report (spanish version)