Business travel during Covid-19.
Businesses spend more than $300 billion each year on corporate travel, approximately 20% of which is on airfare.
For airlines, corporate travelers represent 12% of passengers and generate billions in revenue — as much as 75% of profit on certain flights. As such, business travelers represent an essential segment.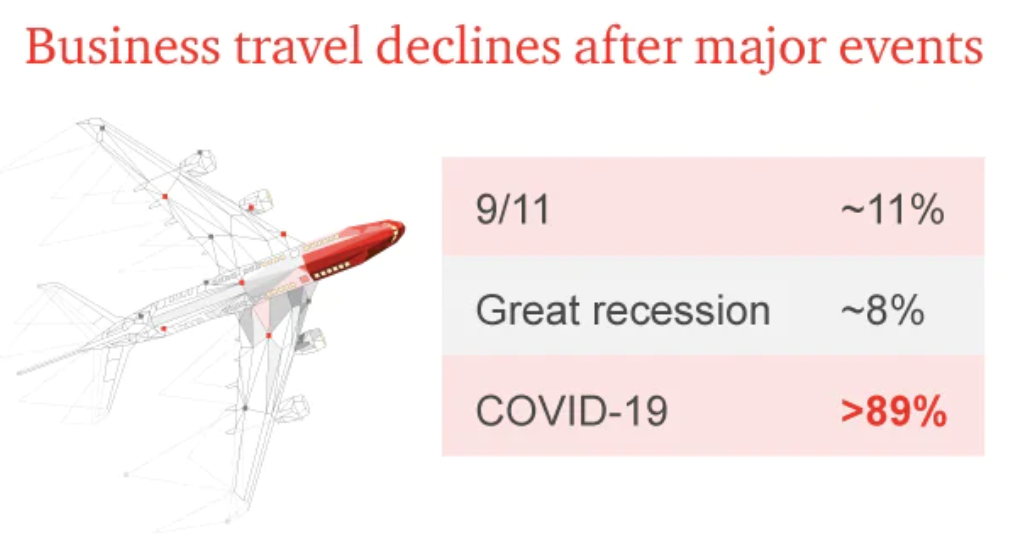 If you're in charge of managing business travel at your company, your tasks and responsibilities have changed drastically. You're dealing with more cancellations and refund requests than new trip bookings. 
Broadly, these are the tasks you need to take care of during the Coronavirus outbreak. 
Review all upcoming trips and conduct a risk assessment (see more on this below)
Cancel all upcoming trips that don't pass the risk assessment
Work with your travel management company or directly with vendors to get refunds or credits
Keep track of vendor credits for future use, including expiration dates and transfer restrictions
Create new guidelines on allowable trips during this time
Consider how you can help team members satisfy the purpose of their trips remotely
Another option, of course, is to just contact us and we'll take care of everything 😉
On 15 June, the European Commission launched 'Re-open EU', a web platform that contains essential information allowing a safe relaunch of free movement and tourism across Europe. To help people confidently plan their travels and holidays during the summer and beyond, the platform will provide real-time information on borders, available means of transport, travel restrictions, public health and safety measures such as on physical distancing or wearing of facemasks, as well as other practical information for travelers.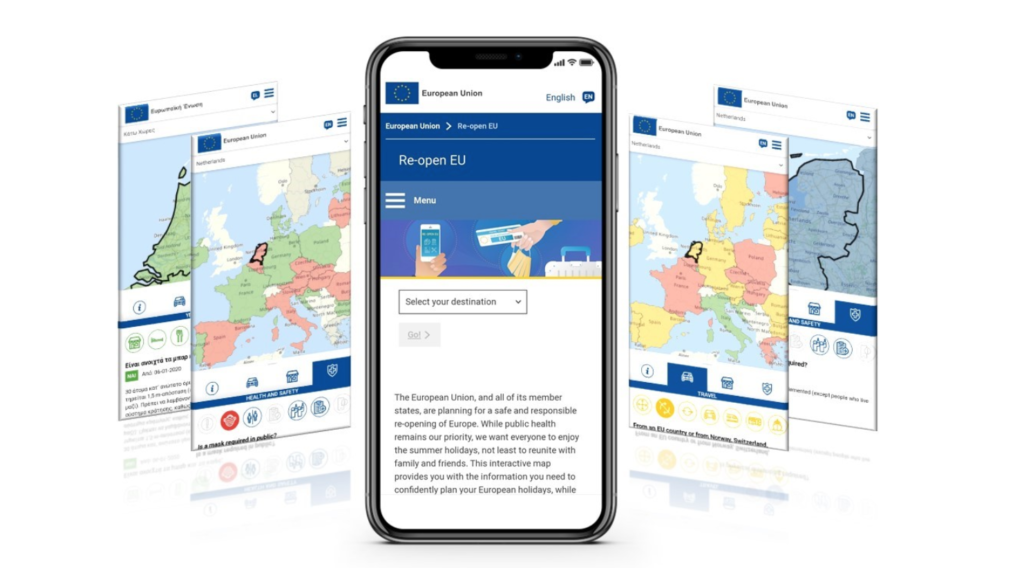 Re-open EU will act as a key point of reference for anyone travelling in the EU as it centralizes up-to-date information from the Commission and the Member States in one place.  It will allow people to browse country-specific information for each EU Member State through an interactive map, offering updates on applicable national measures as well as practical advice for visitors in the country.