From large to small and everything in between
We celebrate the power of human connection. Bringing people together in a way that builds loyalty, enthusiasm and creates momentum within your organization.
Congress / Conventions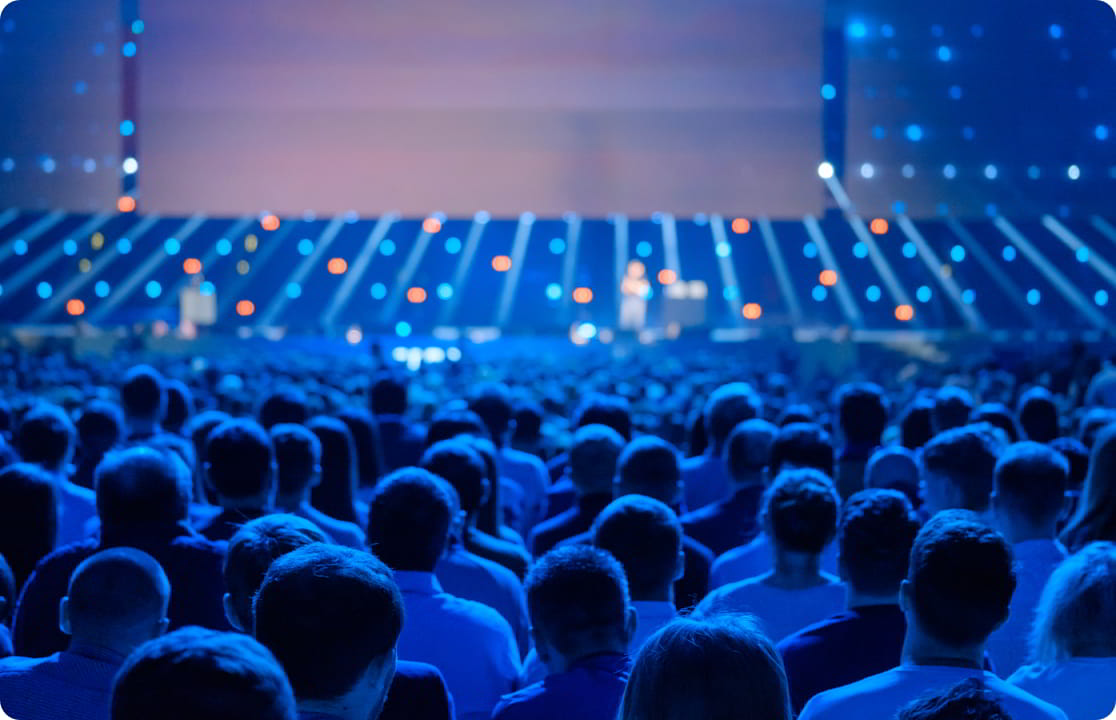 From beginning to end
Congress Management
With more than 20 years of experience planning and developing national and international congresses and conventions.
Viap offers you an integral service to cover all your needs.
We understand the idea, how to convey it and never overlook the details. We are fully committed to our client's objectives. We draw on providers selected in accordance with the quality of their products and uphold preferential agreements that allows us to obtain an excellent quality/price ratio.
Integral Service Event Management
Pre
Complete planning.
Reservation management.
Creative Design & logistical expertise for the venue.
Recruitment of individuals needed.
Technical Secretaria / Call management.

During
Management of staff, speakers, moderators, etc..
Coordination of locations, accomodation and transportation.

Post
Press releases.
Tailored Online & Offline Marketing strategy.

Presentations
Thoughts become Ideas when they are shared with the world
Event & Seminar Presentation
Seminars and Event Presentations are part of the global business world. Every business person feels privileged in attending such mind-boggling event presentations because of powerful knowledge sharing and ample networking opportunities with like-minded people.
We are with you every step of the way; we help you shape your vision and make it into reality. We put our expertise at work toward your objectives.
Integral Service Event seminar presentation
Pre
Strategic planning
Logistical expertise for decorative vision and planification
Online & Offline tailored marketing
Sponsorship development

During
Advertising
Operational management
Accomodation
Transportation
Entertainement

Post
Press releases
Audio Visual Productions