From the biggest to the smallest and everything in between.
We celebrate the power of human connection. Bringing people together in a way that builds loyalty, excitement and momentum within your organization.
Congress / Conventions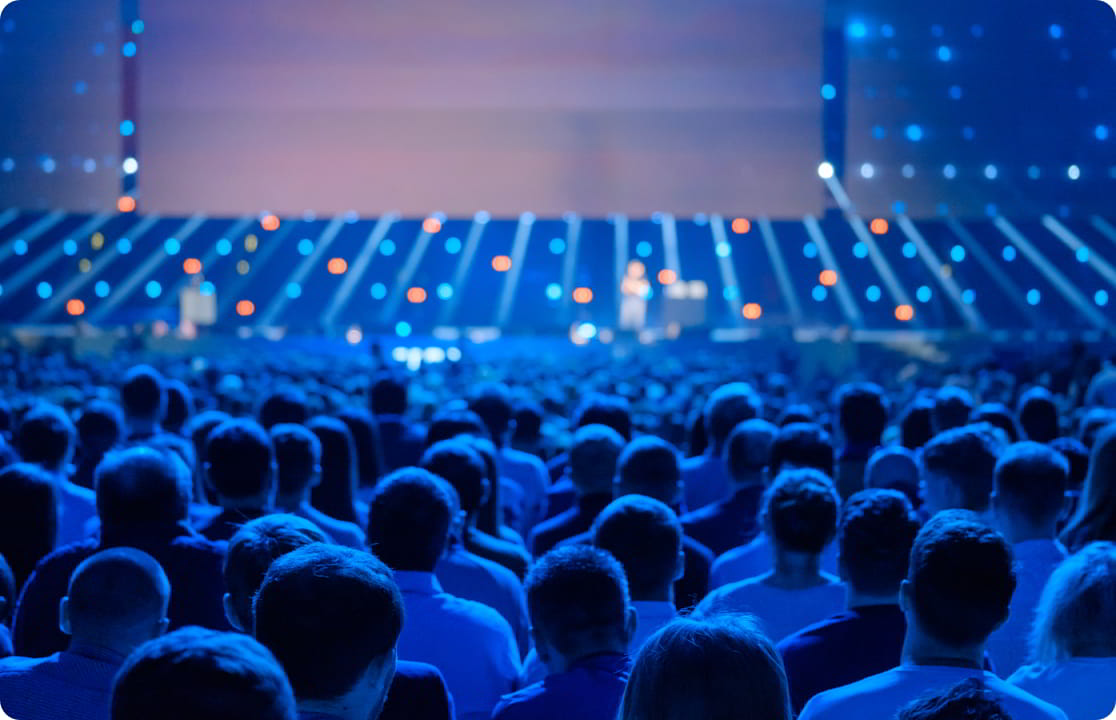 From start to finish
Congress management
With more than 20 years of experience in the planning and development of national and international congresses and conventions.
VIAP offers you an integral service to cover all your needs.
We understand the idea, how to convey it and we never overlook the details. We are fully committed to our clients' objectives. We rely on suppliers selected on the basis of the quality of their products and maintain preferential agreements that allow us to obtain an excellent quality/price ratio.
Integrated management of events and presentations
Preparation
Complete planning.
Reservation management.
Creative design.
Logistical expertise for the venue.
Recruitment of the necessary people.
Technical secretariat / Call management.

Development of the event
Personnel management.
Management of presenters, entertainers, etc.…
Selection of speakers, moderators, etc…
Coordination of venues, lodging and transportation.
Solution of technical and logistical needs

Communication and marketing
Publicity and diffusion.
 Elements of branding and brand presence.
 Audiovisual productions.
 Press releases.
 Tailor-made online and offline marketing strategy.

Exciting and memorable experiences
CORPORATE PRESENTATIONS
Corporate, brand and product presentations are part of the global business world. We shape the communication needs of companies and their brands. We create events that generate expectations, excitement and impact, where attendees feel privileged to live that moment. We are with our clients every step of the way, so that their presentations convey the full value of their projects.
Integral Service
Preparation
Strategic planning
Logistics expertise for decorative visioning and planning
Marketing online y offline a medida
Sponsorship development

Development of the event
Advertising
Operational management
Lodging
Transportation
Entertainment

Communication and marketing
Press releases
Audiovisual productions