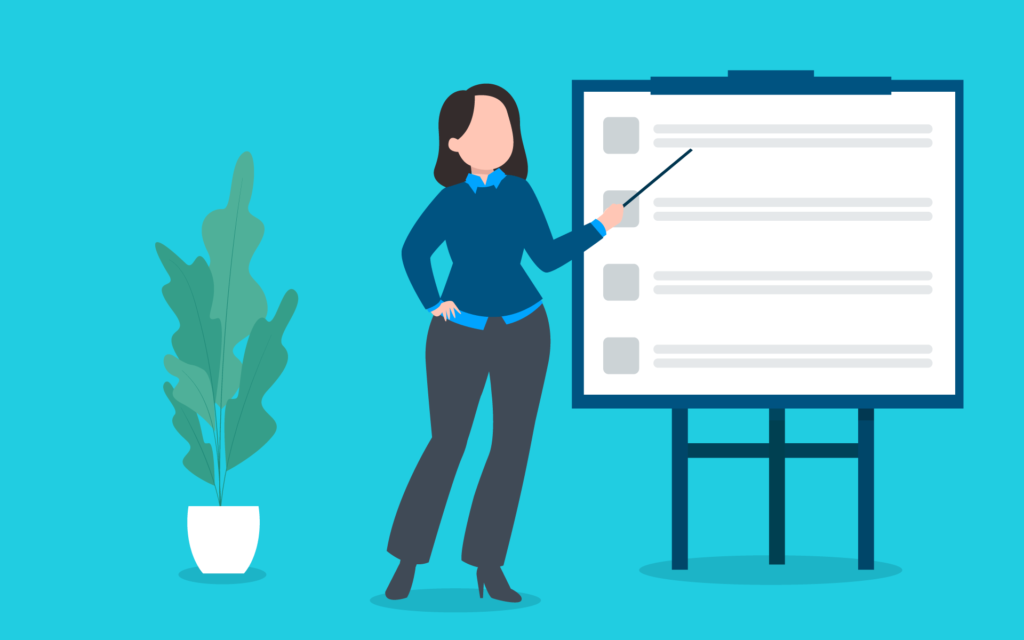 The 2020 Guide to Corporate Travel Management
Travel management is undergoing a huge shift—away from micromanaging and towards trust, transparency, and simplicity.
The fact is that "control" and "compliance" have dominated the conversation around corporate travel management for some time. And it's no wonder. Business travel is the 2nd largest expense after employee salaries, and when managed effectively, companies realize $12.50 or more in incremental revenue for every dollar invested in business travel.
Today, business travelers demand easy self-booking and greater travel options.  Simultaneously, companies want to reduce costs and improve the ROI of corporate travel.
Our guide to travel management will help you achieve all of these goals and more.
What does a corporate travel manager do?
A corporate travel manager is typically an internal employee who manages travel for the entire organization. (An external resource who isn't on staff is called a corporate travel agent.)
Depending on the size of the organization, there might be a whole team of corporate travel managers. Their key duties include:
Booking trips for travelers (not only c-suite executives, but employees in any role).
Helping individual departments track their travel spend so they can stay under budget.
Providing travel support to travelers before, during, or after their trip.
Selecting and managing any travel vendors.
Working to negotiate corporate rates on hotels that the company uses often.
Booking group travel.
Organizing ground transportation.
Analyzing company travel spend, or delivering travel spend reports to the CFO for analysis.
What does a travel buyer do?
A travel buyer is in charge of either purchasing or outsourcing the purchasing of corporate travel. This means partnering with vendors, negotiating rates, and/or choosing a corporate travel management company and overseeing or reviewing their work.
The travel buyer typically makes decisions that impact the entire company, not just individual departments.
How does a travel management company work?
Not every corporate travel management company is a travel agency. There are also software companies who fall into the travel management category and who provide self-booking platforms for businesses alongside 24/7 support.
A travel management company is in charge of either taking over everything to do with travel management, or with giving your employees the tools they need to manage travel in a fraction of the time. This can include:
Self-booking within policy
Concierge booking
Group booking
Travel support
Travel spend reporting
Travel policy creation
Travel budget tracking
Tagging and categorizing travel spend
Common issues with corporate travel management
When your company is using a process that wasn't designed for how you travel (the solution is either too robust, or non-existent), what ends up happening is that neither nor travelers nor admins get their needs met.
Booking travel requires endless email threads that destroy your productivity and ruin your day
The admin team is overworked and stressed out by every booking request, flight change and cancellation
The finance team is at the breaking point trying to figure out who's spending money on what trips and why
The operations team spent hours making a travel policy that no one reads
The finance team oversees every trip booking to control spend the only way they know how—by micromanaging (yes, even though its 2019)
Travelers lack the freedom to choose the exact trip they want, as they would when booking their personal travel
Travelers complain about how they're forced to book travel, and they frequently insist on booking online, outside of company policy
PROBLEMS FACED BY
Common
Solutions
Consumer
Booking Sites
Need to compare various websites and pay out of pocket. OR send back-and-forth emails to admin doing the booking. No support for issues on the road.
Lots of back-and-forth emails when booking for travelers. No support; overwhelmed with issues, changes and cancellations.
Seemingly great prices, but nonrefundable; fees for cancellations and changes (commonplace in business travel). Manual expensing, reimbursing and inventory tracking. Impossible to guarantee travel policy compliance.
Travel
Agency
Online booking tool is typically buggy and has bad UX. Employees end up calling support to book, when they'd rather save time by booking for themselves and get the options they want.
Lots of back-and-forth emails between travelers and agency to finalize trips.
Costly service and above-market travel prices. Limited reporting and integrations.
Traditional
Corporate Software
Clunky user experience that travelers don't enjoy. Offshore customer service, typically ranked as the top frustration in customer reviews
Overly complicated and feature-laden. Impossible to control travel when travelers don't want to use the tool.
Costly. Lacks low-price flights and hotels available online. Travelers dislike the software's user experience, so they end up booking elsewhere out of policy. (Statistista, Business Travel Industry 2018)
Stakeholders in the travel management process
Updating your travel management process and systems is absolutely a team effort. Depending on your company size, this may require collaboration with:
In-house corporate travel manager
Office manager or office team
Head of operations / COO
CFO and finance managers
CEO
Panel of frequent employee travelers
Current corporate travel agency or company
Some colleagues will be heavily involved in the process (such as finance and operations) whereas others will give feedback and approval (such as frequence c-suite travelers).
The pillars of modern travel management:
Trust – Trust travelers to book using the approved process and policy, and make it easy for them
Transparency – Let travelers see what they're allowed to spend and choose accordingly, and let finance and administrative teams see what is being booked and why.
Simplicity – Create a process that works and meets everyone's needs.
Impact – Measure the impact of business travel on the company and reduce unnecessary trips that leave travelers exhausted and businesses with needless expenses.
With these three pillars in place, you can bid farewell to manual, complicated booking processes, back-and-forth emails, and requests for reports. Most importantly, you can say goodbye to confusion.