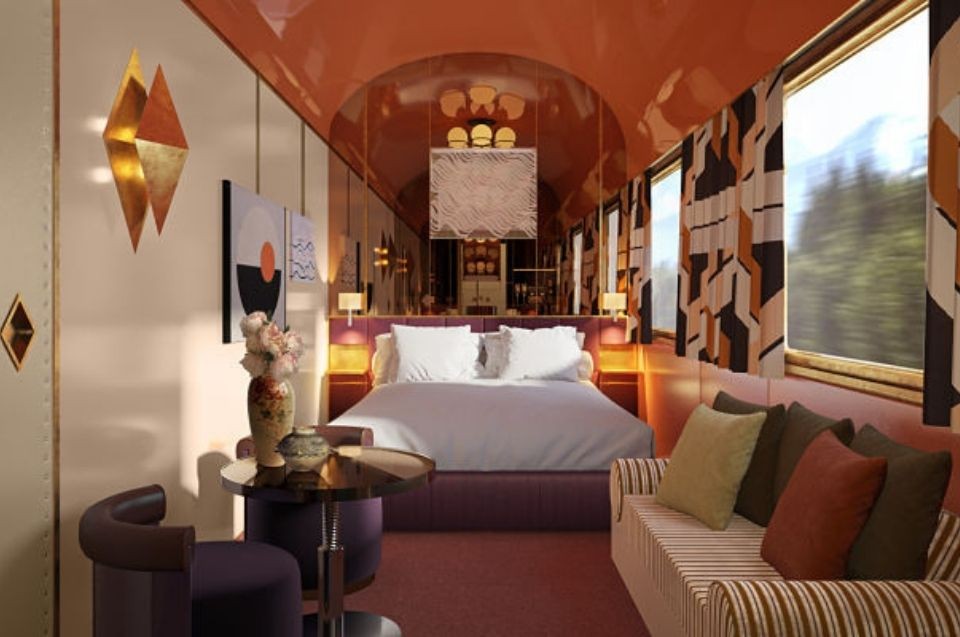 The Orient Express will be back on track in 2023
Accor and luxury operator Arsenale Group announced the return of the historic Orient Express in 2023, with the launch of the Orient Express La Dolce Vita. The recreation of the iconic luxury train will travel through 14 Italian regions and will also offer international routes from Rome to Paris, Istanbul and Split (Croatia).
In addition, the hotel chain plans to open its first establishment in Europe under the Orient Express Hotels luxury brand in 2024, with the renovation of the Grand Hotel de la Minerve in Rome. Other properties in London, Paris, and the Italian cities of Milan and Florence will follow in the next four years, with the goal of having a portfolio of 10 hotels by 2030.
The new Orient Express La Dolce Vita train pays homage with its name to the era of glamour and artistic fervor of the 1960s in Italy. Designed by Dimorestudio, it will feature 12 luxury cabins, 18 suites and an honor suite, as well as an exclusive restaurant.