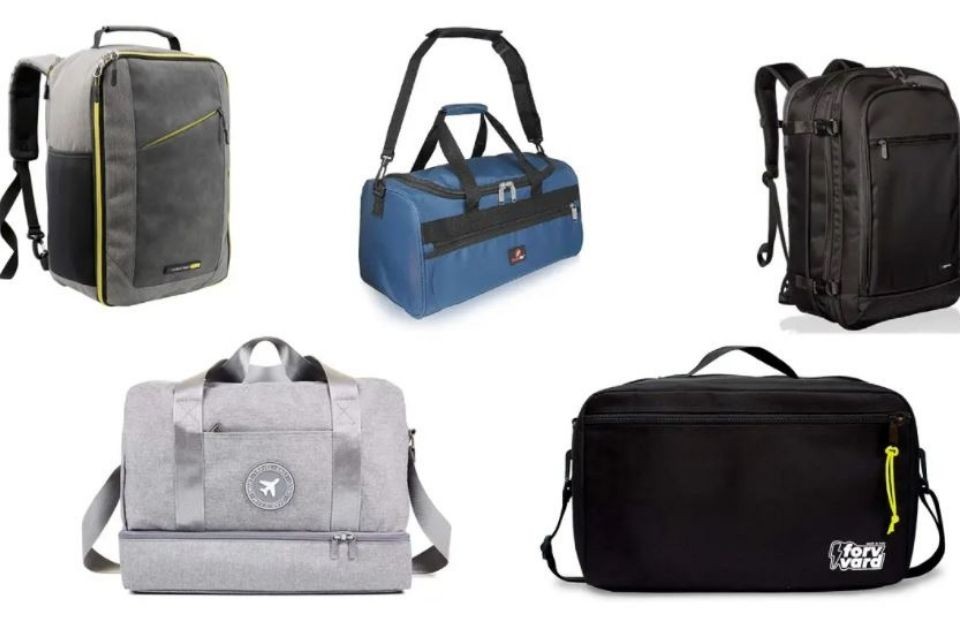 What are the ideal backpacks for air travel?
In this article you will be able to see some of the best backpacks you can buy right now to take with you on the plane. Especially in airlines where they limit the size of carry-on luggage.
All of them are of the so-called cabin type, with the exact measurements so that you do not have problems and with very good quality in all cases.
FORVVARD HAND LUGGAGE
The Forvardtravel bag is made in Italy with good quality, reliable and with good resistance over time. It is priced at 38.97 euros.
Forvvard's waterproof polyester canvas carry-on bag is compatible with all airline baggage policies.
It is made of waterproof polyester canvas with a shoulder strap, zipper and sturdy stitching.
It measures 40 x 20 x 25 cm and is compatible with the new baggage policies of airlines such as Ryanair and Vueling, among others.
It is a travel bag with book-style opening, interior organizer for cosmetics, underwear, flip-flops, etc.; with an exterior zippered pocket and with three convenient straps located on the back to anchor the bag to the suitcase.
ROAMLITE
The Roamliteflight bag, measuring 40 x 25 x 25 x 20 cm for your trip, made to be used as a second carry-on bag or cabin baggage for Ryanair or Vueling, for example. It is priced at 29.83 euros.
It has a large main compartment with double zippered closure, a front zippered pocket for travel documents, cell phone, camera, passport, etc. and a mesh pocket.
It has a flat strap on the back for attaching to the suitcase.
CABIN MAX MANHATTAN STOWAWAY
The price of the Cabin Max Manhattan Stowaway backpack , measuring 40 x 20 x 25 cm with a generous capacity of 20 liters, making it ideal for cabin carry-on, as it is compatible with the new carry-on baggage restrictions, is 39.95 euros.
It has a padded back tech pocket perfectly sized for iPads or tablets, with internal 3D storage pockets. It comes equipped with a top carry handle, a lockable main compartment and a front pocket to store everything you need.
DAABLIZ
Perfect for the new Ryanair or Vueling regulations.
Daabliz
is a travel backpack, for weekends or business, ideal to travel with you in the cabin. It is priced at 36,90 euros.
One of the compartments of the Daabliz backpack is completely lined with PVC to keep wet clothes completely separate.
It has three compartments for clothes, shoe organizer and toiletry bag. One of the two upper pockets is fully PVC-coated (rainproof), allowing you to bring home used or wet clothes completely separated.
AMAZON BASICS
Amazon Basics is a backpack with a zippered laptop sleeve inside. It is ultra-flexible and lightweight, and is made of polyester. The value is 47.32 euros.
Main compartment has zippered mesh space, optional middle shelf and internal and external compression straps. The front pocket has easy access for carrying documents, for example.
In addition, it has an upper main compartment with organizer, expandable storage space, key clip and even a hidden pocket for a water bottle.
News from Business Insider. Author: Manuel Naranjo