COVID TRAVEL GUIDE – Four reliable tools you should use when considering travelling during the Covid pandemic.
As the business travel sector gets back up and running. A lot of our clients want to travel but are hesitant to do so as they do not know exactly what sanitary restrictions apply to them or to their travel routes.
As always, at Viap, we want to help you in your planning and guide you through this process. Due to the pandemic, choosing how and where to travel can be very tricky. With that in mind, we have prepared a "Travelling Covid Check Guide". What is it? It's simple, we have carefully selected four websites that will give you all the information you need to know on the current Covid situation and entry requirements of your destination of choice.
Travelling Covid Check Guide
1. The WHO Coronavirus Disease Dashboard.
This map is updated several times a day and provides detailed information on how many new cases, confirmed cases and death have occurred in each country. This tool isn't made to be alarmist but rather to put in plain numbers are is the current and past situation of each country.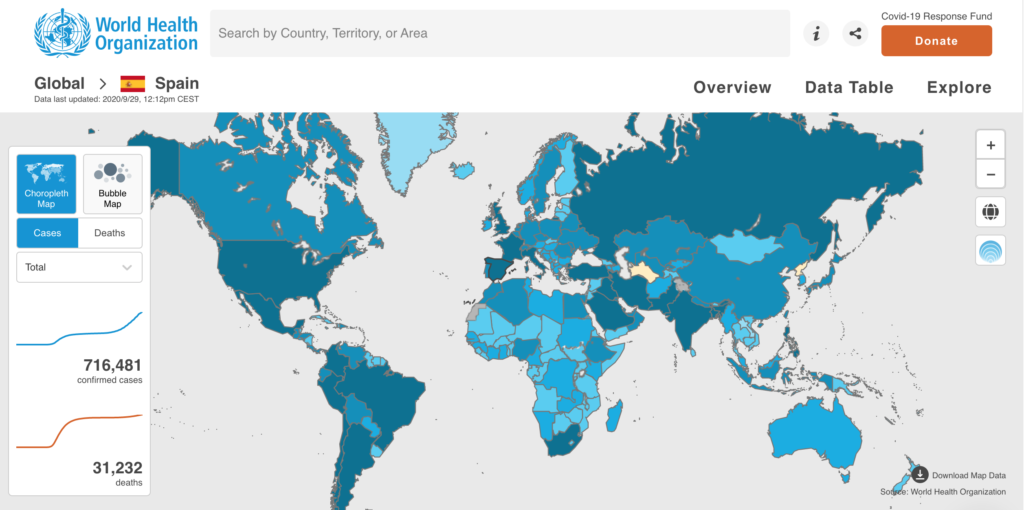 2. IATA Covid-19 Travel Regulation Map
IATA has partnered with several airline companies and continues to update their data in order to provide the most up to date information. This map is very useful as it provides a clear overview of all the regulations in places for all countries. Depending on which country you choose, you will know what the entry requirements are depending on your passport/visa status, your departure location and/or final destination.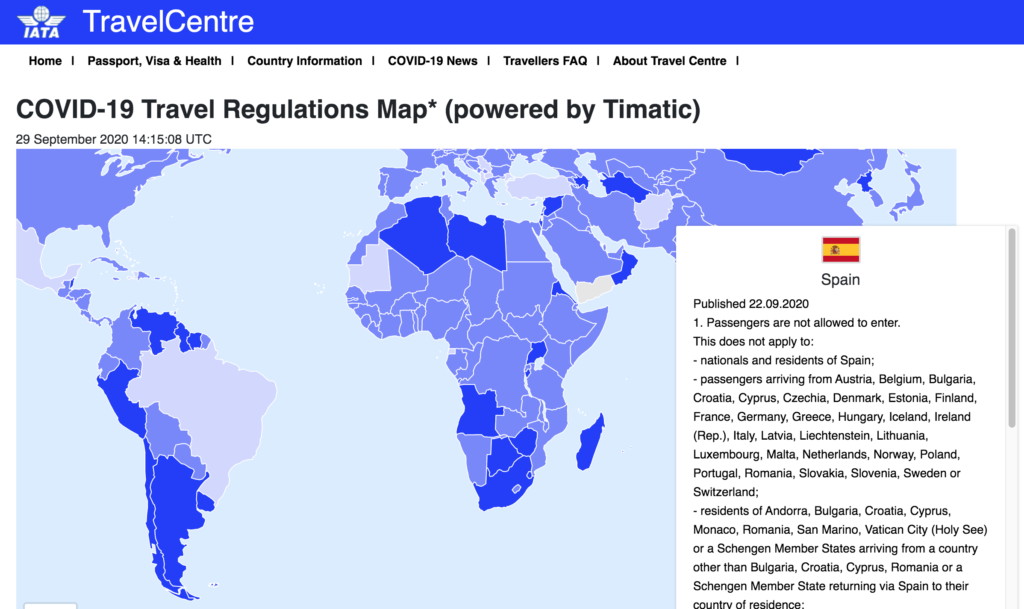 3. CDC Travel Recommendation Map
The Center for Disease Control and Prevention (CDC) provides a Covid risk assessment Level for each country. The criteria chosen to determine the risk of each place are as follows:
Virus Transmission Rate.
HealthCare Capacity and Public Health Infrastructure.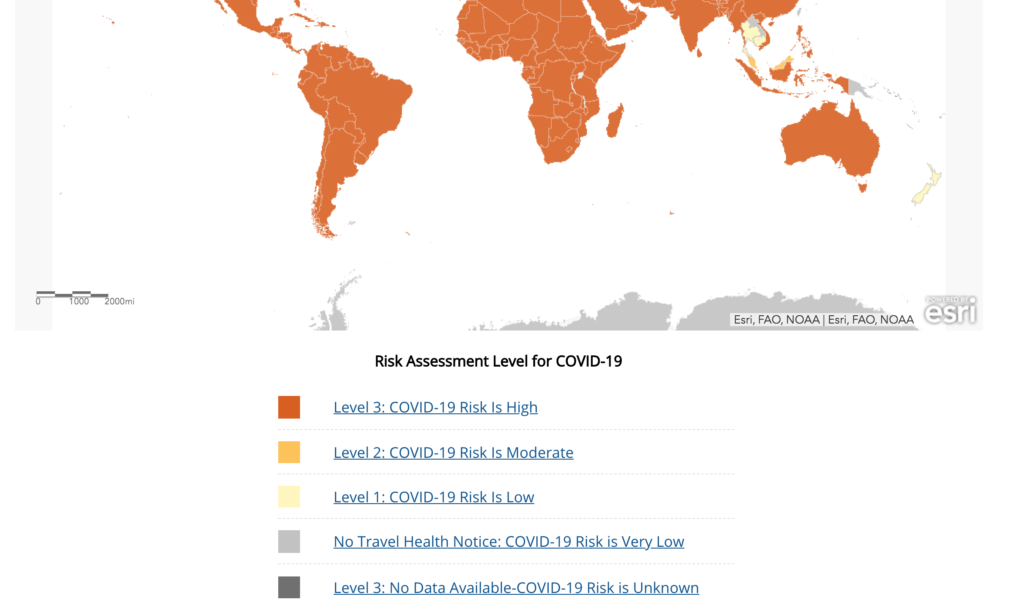 You can find more details about their analysis method and process here.
4. Re-Open EU
On 15 June, the European Commission launched 'Re-open EU', an online platform that contains essential information about the safe relaunch of free movement and tourism across Europe.  The platform provides information on borders, the available means of transport, travel restrictions, public health and safety measures.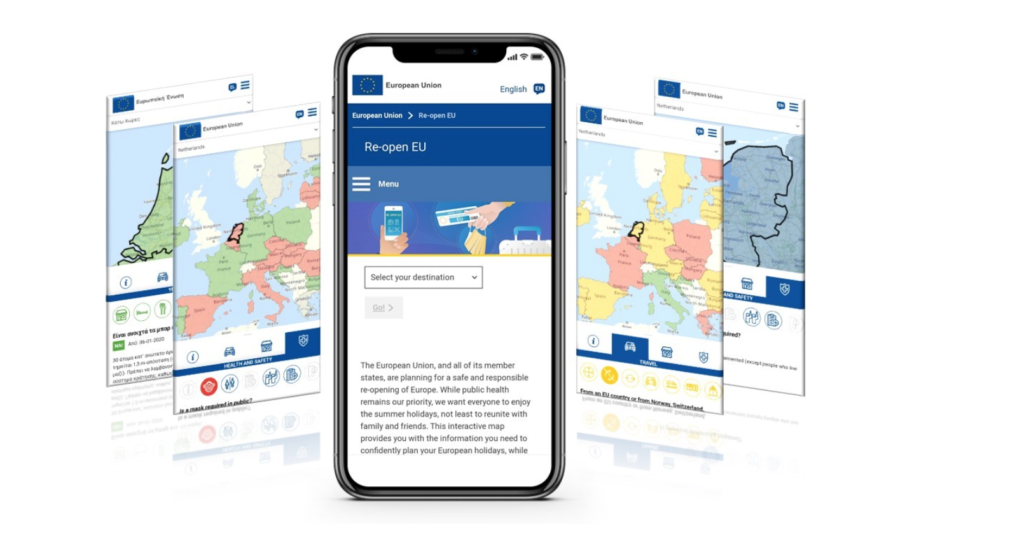 If you still have any doubts or need clarification for you next travel, get in touch with us! We'll help you out.