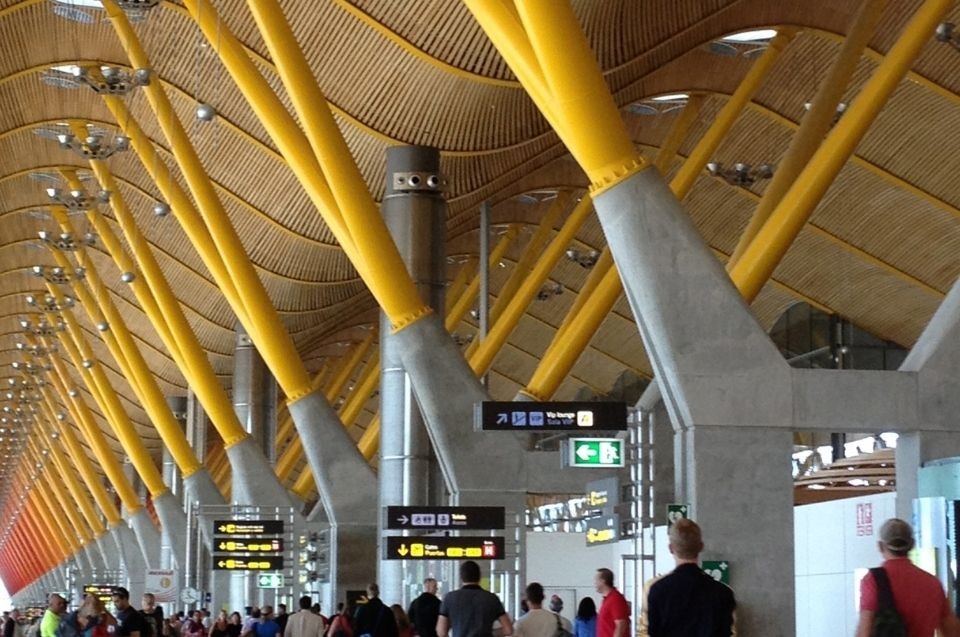 Spanish airports will be supplied with clean energy within five years
The photovoltaic plan, integrated in its Climate Action Plan, requires an investment of more than
350 M€
Aena has opened the tender for the solar photovoltaic plants at the Madrid-Barajas and Barcelona-El Prat airports for a total of 110 million euros, as part of the Photovoltaic Plan that will be implemented by Aena in the coming months. will make it possible to achieve 100% energy self-sufficiency in the entire Spanish airport network, from solar energy, by the year 2026. Thus, the surplus from these two wind farms will contribute to providing clean energy to the distribution grid. The airport manager affirms that this project will place it as a leader in the European airport sector in terms of renewable energy production for airport infrastructures.
For the construction of these facilities, in each of the airports, the availability of land and the guarantee of a high level of solar use due to their geographical location have been taken into account.
The construction and commissioning of the facility at Madrid-Barajas Airport is being tendered for an amount of 100,374,625.18 ¤ and will have a total installed power of 142.42 MWp and a nominal power of 120 MW.
The Barajas plant will be located on different plots within the Madrid airport grounds and Aena points out that the surface area it will occupy is equivalent to that of 353 football pitches. Its more than 235,000 photovoltaic modules will generate 212 GWh of energy per year, which is the average consumption of 65,000 households per year.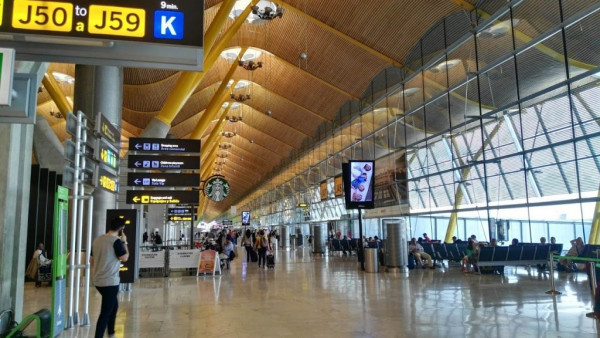 On the other hand, the construction and commissioning of the plant at Barcelona-El Prat Airport will have a total installed power of 12.52 MWp and a nominal power of 10 MW. Its 20,800 photovoltaic modules will generate 19.9 GWh of energy per year, equivalent to the average consumption of 6,000 homes per year.
This plant, which is being tendered for 10,129,131.77 euros, will be located within the airport grounds and the surface area occupied will be equivalent to 34 football pitches.
The estimated period for the design, execution and commissioning of these two farms is around 50 months and, with their commissioning, 27% of the photovoltaic installations in Aena's airport network will have been completed.
PHOTOVOLTAIC PLAN
The airport manager points out that in 2020 it started one of its most ambitious projects: the Photovoltaic Plan.
Integrated into its Climate Action Plan, this project aims to achieve 100% of Aena's network consumption from renewable sources in our airports by 2026. It will have a production of 950GWh/year of renewable energy equivalent to the consumption of 280,000 homes/year and an investment of more than 350 million euros.
"The plan, which will be carried out by means of photovoltaic installations at 14 airports, is unique in the sector both in terms of the power installed and the surface area of our installations, which will cover more than 740 hectares."