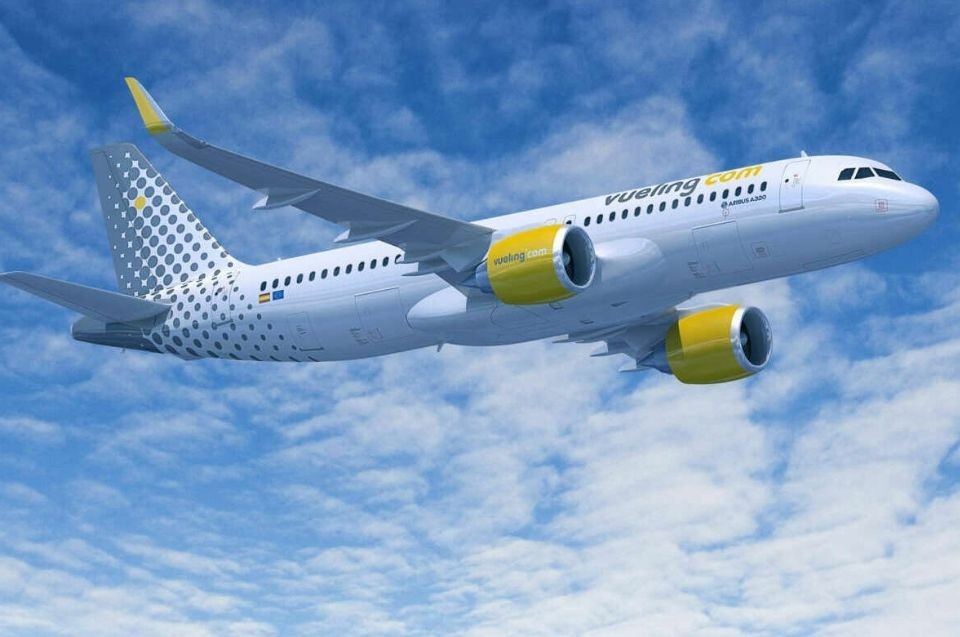 Vueling offers more flexibility when checking in luggage
Vueling allows you to check baggage in the hold according to its kilos, while with its Basic fare you can take one piece of baggage in the cabin with no weight limit.
The new baggage check-in options offered by Vueling
Vueling expands flexibility
for its passengers, who will avoid paying unnecessary surcharges for the weight of their suitcases.
From 23 November, the IAG consortium airline consolidates the changes implemented a year ago with the Basic fare, the cheapest in its catalogue, designed for those who only care about the price.
ONE PIECE OF LUGGAGE IN THE CABIN WITH NO WEIGHT LIMIT
From November 2020 passengers who bought a ticket at this fare can only carry one piece of luggage in the cabin, which has to be placed under the back seat.
From November 23rd, passengers will check in their luggage according to weight, with 15, 20, 25 and 30 kilos.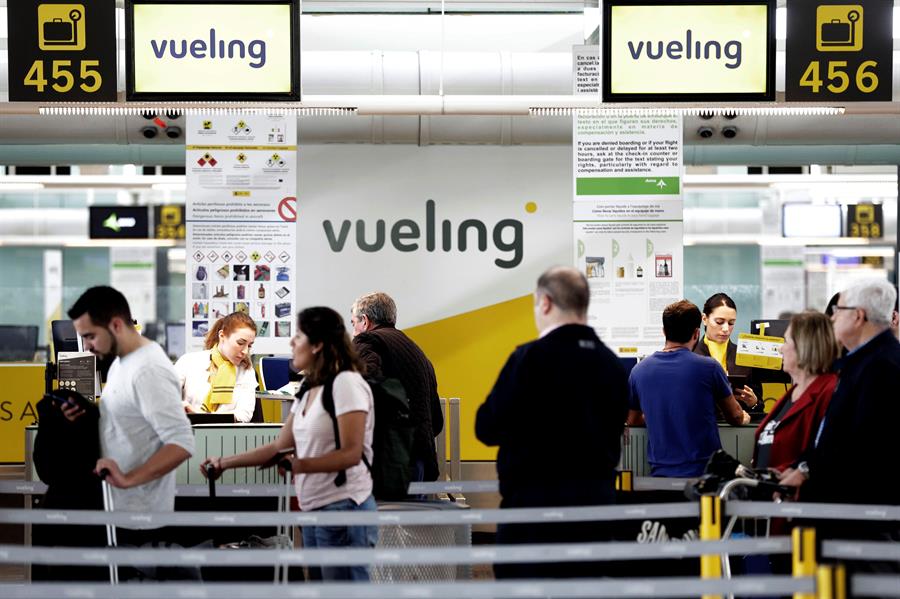 Vueling offers more flexible options for its passengers. Photo Alberto Estévez – EFE
But "to promote the security of always being able to carry a piece of luggage" from the end of this month the maximum measures increase to 40x20x30 centimeters, and most importantly for many, without weight limit.
Read more: Vueling boosts recovery with new routes and more tourist services to its passengers
ADVANTAGES FOR PASSENGERS AND THE COMPANY
For passengers, this is an important benefit because they often prefer to carry personal electronic items in the cabin that can accumulate weight, such as laptops, professional cameras, or books.
For the airline, the advantages centered on streamlining the check-in, boarding and disembarkation process.
However, passengers who opt for the Basic fare can also choose to take their suitcase in the cabin by booking Priority Boarding or by reserving seats in the front rows, which is more expensive.
Read more: What is the maximum size of hand luggage on airplanes?
As for the Optimum, TimeFlex and Family fares, the options of carrying two pieces of hand luggage in the cabin are maintained (one has to go under the seat and the other can weigh up to 10 kg and be 55x40x20 cm).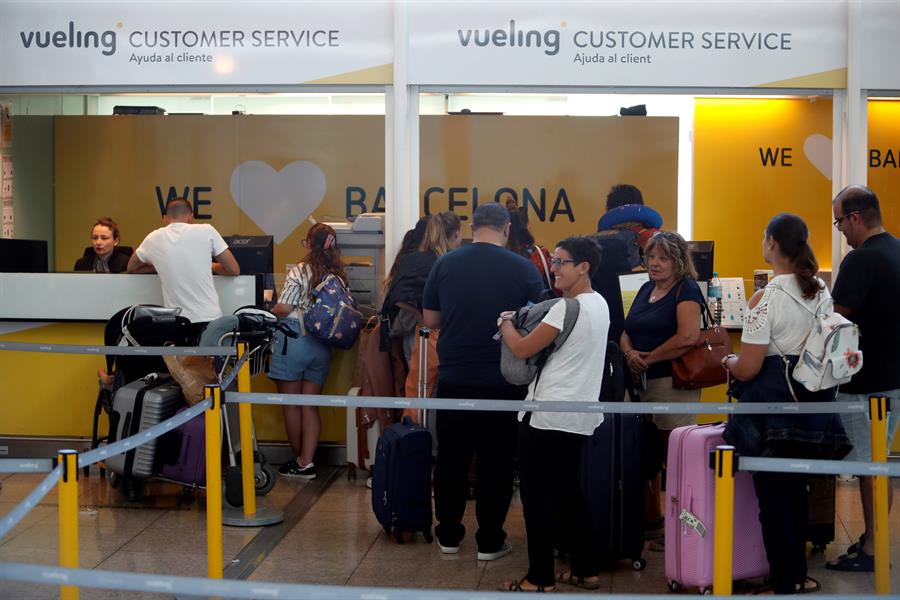 Passengers can check their bags according to weight. Photo Toni Albir – EFE
THE WEIGHT OF THE SUITCASE IS DIVIDED
The other great novelty of Vueling is that since November 23rd it has redesigned its baggage check-in services, where the passenger will pay according to weight, in 15, 20, 25 or 30 kg sections, and from eight euros.
Vueling reminds you that children under the age of two, as well as people with special needs and Premium customers can continue to carry two pieces of luggage on board, regardless of the fare they choose.