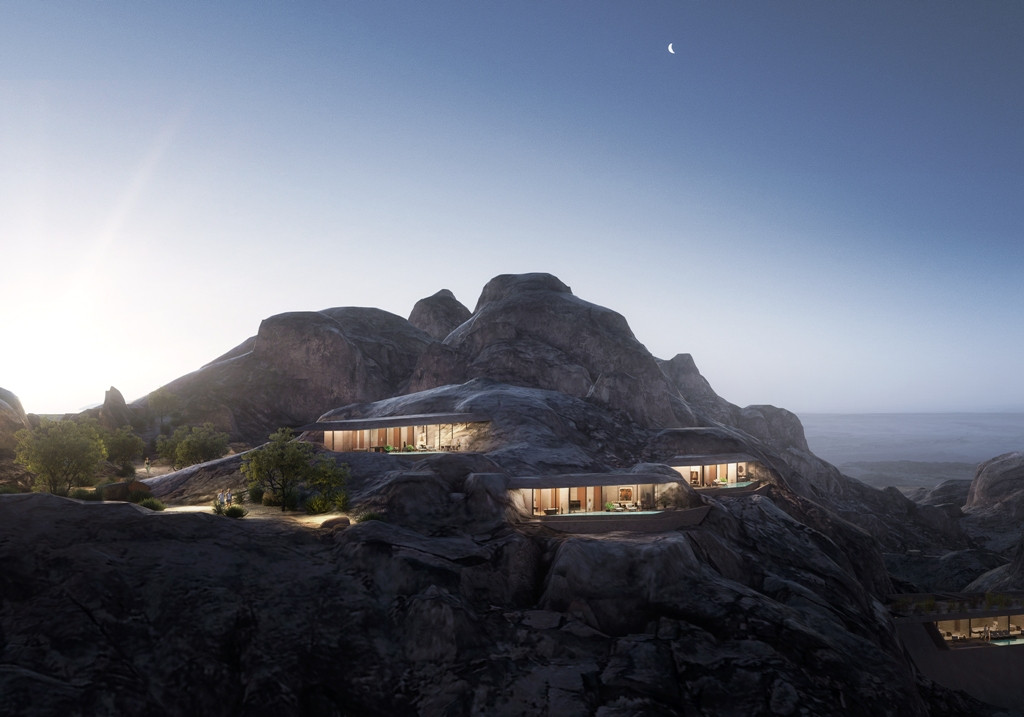 Super luxury hotel inside a mountain in the desert
The opening is planned for 2023
The hotel complex is being built on the Red Sea coast of Saudi Arabia.
In total there will be 48 villas and 12 hotel suites carved into the rock.
"It's a combination of luxury, sustainability and an immersive experience."
The Red Sea Development Company (TRSDC), a company that belongs to the Public Investment Fund of Saudi Arabia, has revealed some details of the Desert Rock Hotel that is being built on the coast of the Red Sea, inside a mountain in the middle of a desert landscape.
The hotel complex Desert Rock will have from housing at ground level to suites in crevices within the mountain, according to the developer.
In total, it will have 48 villas and 12 hotel suites.
The hotel will have a luxury spa, gym, gastronomic spaces, an oasis in the form of a lagoon and will offer activities such as excursions, trips in all-terrain vehicles, etc.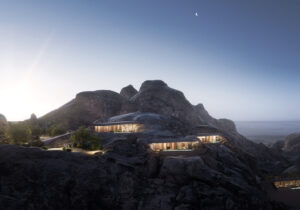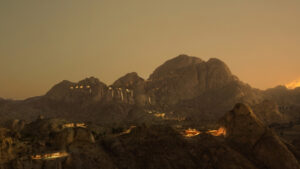 "LUXURY AND SUSTAINABILITY".
"The main goal from the beginning of the project has been the combination of luxury, sustainability and an immersive experience," says John Pagano, CEO of TRSDC.
As Chad Oppenheim, founder of Oppenheim Architecture, the firm executing the project, explains, "Our primary intention in designing the complex was tobuild with the land in mind, not to build directly on it, and to be mindful of the stunning natural elements that already exist on the site, amplifying its natural beauty."
For example, "guests will enter the complex through a valley hidden in the mountains, which minimizes noise and light pollution.
According to the developer, "the Desert Rock resort will open in 2023, being part of thefirst phase of construction of The Red Sea Project ".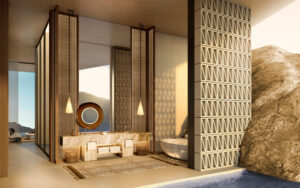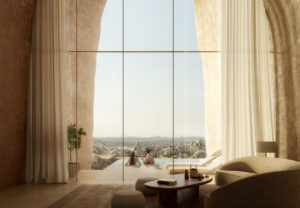 TOURISM MEGAPROJECT
The Red Sea Project is being developed in an area of28,000 km2 along the west coast of Saudi Arabia and includes an archipelago of more than 90 unspoiled islands, according to the developer.
"The complex also features expansive desert dunes, mountain canyons, dormant volcanoes and ancient cultural and heritage sites. It is designed to include hotels, residential properties, leisure, commercial and entertainment facilitiesThe same sources indicate that the project will be supported by an infrastructure that emphasizes renewable energy and the conservation and reuse of water, as well as a circular waste management system to make waste practically non-existent".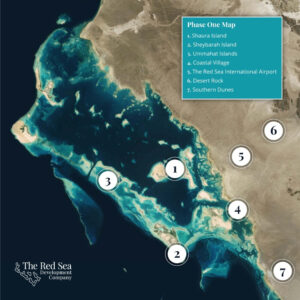 3.85 BILLION INVESTMENT TO DATE
"The first phase of development activity is well underway and is scheduled to be completed by the end of 2023." So far, the project has involved the signing of 600 contracts worth 3.85 billion euros.
For example, "the100-hectare greenhouse , which will provide more than 15 million plants for the complex, is already fully operational".
"There are currently more than 8,000 workers on site and have been completed. 80 km of new roads. The Construction Village, which will house 10,000 workers, has also been inaugurated, and the development of the Coastal Village, which will house some 14,000 people working on the project, is well underway," adds The Red Sea Development Company.