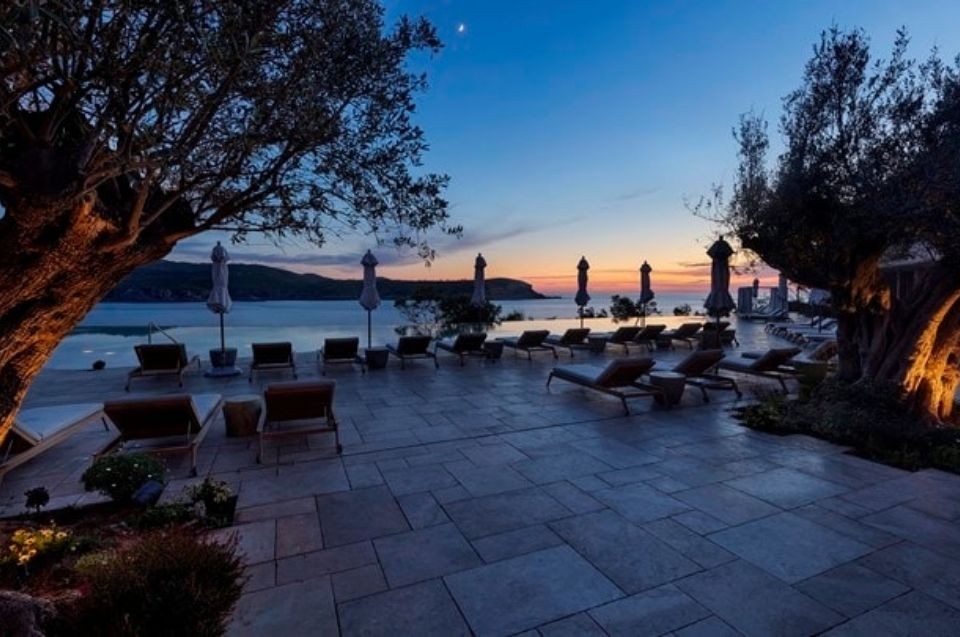 The new definition of hotel luxury: Six Senses Ibiza
In the hotel investment market there is a growing demand for establishments that are committed to a new definition of luxury: they prioritize the creation of unique and personalized experiences over other aspects. And a good exponent of this new trend is the resort of
Six Senses
that the chain opened in Ibiza on July 10th. Spending in the luxury sector is shifting to the search for these unique experiences and well-being a la carte rather than the monetary value itself, according to Javier García-Mateo, partner in charge of the Real Estate sector for the Strategy and Transactions area at the professional services firm. EY, during the presentation of the study 'The Hotel Property Telescope- Balearic Islands'. "This is the luxury of today, this is the luxury of people who are willing to spend more than a thousand euros a night. It's no longer the pool or the piece of room. It's the content, the entertainment that you have there," he defended.
Six Senses Ibiza has 116 beachfront accommodations, villas, suites and caves within an eight-hectare estate and offers a series of Village Residences with private terraces, gardens and pools. "Our vision is to capture the authentic Ibiza experience of community, spirituality and celebration," detailed Jonathan Leitersdorf, its architect and developer.
García-Mateo put the establishment as an example of this new concept of luxury that investors are looking for, which he described as "an ambitious project", but which also encountered complications for its financing. "In the end it has been a tremendous success," said the head of EY, who stressed that rather than standing out for its pool or other facilities, it is an establishment "transgressor in its agenda of activities".
"They have their own farm with their own chickens, workshops where they make toothpaste and deodorants, they offer talks on issues such as climate change," said the EY partner, who said that the concept of welfare is also key in their offer.
"People are not in the pool, they're in the activities. And as it is not an adults only, children also have their formative actions. In this way they get very high occupancy and higher levels of ARD," said Garcia-Mateo, who said that with this strategy the hotel has an "excellent" income statement.
OTHER TRENDS
Precisely, this new concept of luxury is one of the four trends that investors are targeting in the EY study. In addition, there are also establishments with good value for money and the low-cost urban and holiday segment, campsites and hostels, a niche market where overnight stays have only increased in recent years.
In terms of value for money in establishments, he advocated a repositioning of two and three star hotels.
"People don't want better reception, they want better broadband and wifi. The social areas need to differentiate themselves from the three-star offering of the 1980s. The hotel must be Instagrammable," he stressed.
According to the report, understanding what drives customer satisfaction is critical to optimizing investment in needs and maximizing that perception of value for money. "Not everything is luxury. There is an alternative way and you have to adapt to the demand," he said.
The other two growth niches in the hospitality segment included in the EY report are campsites and hostels.
"After COVID, the average stay in campsites is growing consistently, while in Europe it is a case study in a business school, as the number of registered caravans is growing exponentially year after year," he said.
Hostels also have a potential for investment growth in the coming years in the face of the current increase in demand. "Work is being done to create a financing framework for this product. The number of stays in this urban segment is increasing and the market is not responding to this demand. Only the city of Madrid has 5,600 hostel beds at present," said García-Mateo, who predicted that these investments in this low-cost segment will increase in the next three years.